Shopping Basket
Your Basket is Empty
There was an error with PayPal
Click here to try again
Thank you for your business!
You should receive an order confirmation from Paypal shortly.
Exit Shopping Basket
| | |
| --- | --- |
| Posted on 22 July, 2017 at 0:00 | |
"That man should be made a saint. Words can't describe how amazing he was, and still is, for me."
Mark Enright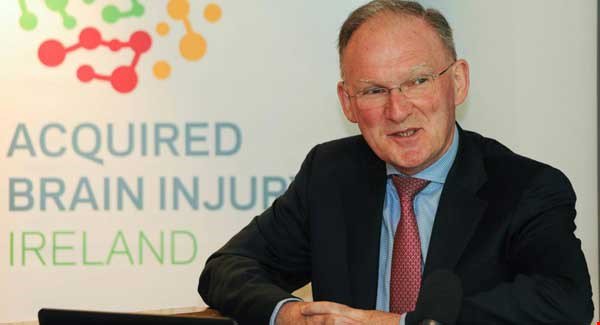 "The only standard is the highest level of protection. Nothing less than the highest level is adequate"
IT WOULD be wrong to call him unheralded because the chief human protagonists of the racing world and in particular the jockeys are forever hailing the unassuming 62-year-old who has changed the game completely in Ireland in terms of their safety and welfare.
Still, huge swathes of racing supporters have not heard of him and he is one of the great heroes of the sport.
Ever since he was appointed senior medical officer on January 1, 2008, he has tirelessly and selflessly dedicated himself to raising the standards of care and safety, the latter being his prime driving force in a bid to prevent serious injury where possible.
He speaks in rapid-fire fashion, which is appropriate for a man who could easily do with a 50% increase in the hours in his day but manages to somehow fit in an extremely busy general practice in Newbridge with his race-day duties, the after-hours care, the continuing support, not just medical but as a friend via phone calls and visits to the likes of John Thomas McNamara, Shane Broderick, Jonjo Bright and Robbie McNamara, who have been confined to wheelchairs in recent years as a result of injuries suffered while racing.
Then there is the research he has driven, or participated in. The papers published. The lobbying, the campaigning. It is why the helmet used by jockeys in Ireland has for a long time been considerably superior to an arcane European standard, although the European powers are close to making an improvement in that area thanks in no small part to his endeavours. So too with the safety vests.
McGoldrick has spent many years striving for a more enlightened view on weight structures in an era when the general population is getting heavier. He is also a leader in the area of concussion, responsible for the rapid improvement of tests when jockeys fall and the urgency of educating the regular world as well as fellow GPs to the symptoms.
Of late, he has become prominent in the area of depression, having been chosen by legendary jockey Kieran Fallon to announce his retirement and the reasons why.
That was an indication of the trust placed in McGoldrick but then it was The Doc who quickly made the diagnosis, giving the multiple champion and classic winner an explanation, relief and a path towards salvation after a very troubled period.
Jockeys are hard men and women. The hardest. And yet they go weak at the knees when Adrian McGoldrick walks by.
That's good enough for me.
****
"Kieran's had quite significant depression ongoing for the best part of three years which has gone undiagnosed in England and America.
"As soon as I can get a bed organised for him he'll go to hospital here in Ireland, hopefully get him managed and get him ready for the next stage of his life."
Dr Adrian McGoldrick
THE Fallon announcement was not McGoldrick's first of this nature, although when, again at the jockey's request, he informed the racing world in January 2015 that the then 22-year-old Mark Enright was taking a few weeks out from riding to deal with depression, it was not to declare the end of a career.
It was also different in terms of the profile of the individual in question but then that serves only as a reminder that illness has no prejudice.
What Enright did was for himself but he provided a huge service to the industry. The reaction was wholly positive but most importantly, the flow of jockeys coming through McGoldrick's door with symptoms of depression increased significantly. Well known point-to-point trainer and producer of high-class national hunt horses, Willie Codd also went public about his battles with depression subsequently.
And because Enright's story appeared on the front pages of the Racing Post, there was a similar reaction in England, where Dr Jerry Hill is chief medical adviser to the British Horseracing Authority.
"It received a lot of coverage" recalled McGoldrick on Monday. "A lot of jockeys both in Ireland and in England came forward both to me and to my colleague in England suffering from depression. Certainly that was a real eye-opener for me and it was one of the reasons that I spoke with SarahJane and Ciara Losty to do the study and they did a phenomenal study."
Drs SarahJane Cullen (exercise physiologist and assistant team manager at Team Ireland's basecamp for the Olympics in London 2012 and Uberlandia 2016 in preparation for Rio) and Losty (sports psychologist to the Irish Olympic team in London and preparation for Rio 2016) are lecturers in Waterford Institute of Technology but the link was that Cullen had achieved her doctorate and also served a research fellowship with the Turf Club and even after moving to WIT, retained a role with racing's regulatory body driving the jockey research programme, providing sports science support to jockeys and establishing a long-term athlete development pathway involving sport specific support and educational strategies.
At McGoldrick's request, Cullen and Losty prepared a questionnaire that was filled in anonymously online. While the duo are continuing their analysis, some of the early statistics that emerged were stark.
A staggering 57.1% of professional jockeys exhibited symptoms of depression and that figure increased to 65.2% in the 18-24 age group.
A similar study of elite athletes in Australia reported only 27.2% displaying such symptoms, which would be around the average in general population, while specifically in the 18-24 age group of the general population, the Irish average is 28.4%.
That is perhaps reflected in some way in the gulf between amateur and professional jockeys displaying such symptoms, mirroring a difference between civilian life and the day-to-day grind of race-riding for a living.
"They're still looking through the research. We're not sure what the reasons are but one of the several issues that I'm looking at is talking to my colleagues in England to see would the BHA replicate the study, to see if there are similar issues in England. I'm also writing to my colleague in France.
"It would be very important to get that done and see if there are similar issues. We found it to be over twice the norm and if that is replicated, then we can look at addressing it but we have a lot of work ahead of us to analyse the data and review it and seeing if it's replicated in England and France, and America and Australia too."
The distinct causes remain unknown at present but initial analysis reveals certain lifestyle characteristics.
Jockeys struggling to make weight and without a diet plan, injured jockeys and jockeys feeling stressed all had heightened depressive symptoms, while more than half of the professionals had suffered a concussion at one stage or another.
"We've been looking more at the sports physiology than the sports psychology for a long time and done constant research on it. I think we need to take a breather and stand back and look at the psychological element, the stress that they're all under.
"The Irish Jockeys' Trust provides a fantastic, discreet service to riders that are in distress but we need more support structures.
"A big step forward is that HRI (Horse Racing Ireland) are funding a new 24/7 phone hotline service for everyone involved in racing right across the board, from jockeys, trainers, anyone involved. It's going to be called the Industry Assistance Programme and will be launched next Tuesday in Galway. It will be an opportunity to speak to a counsellor immediately if someone is suffering acutely and then we will have a network of counsellors around the country and that is a major advance."
This is absolutely critical. Enright was back in the saddle less than three weeks after receiving therapy.
"There is a stigma around depression and stress in the horse industry as jockeys worry they could be perceived as being soft and that would affect the amount of rides in races they get" said Enright in a previous interview.
"But they should realise they aren't – depression is an illness. If a person has a bad flu they go to the doctor and it should be the same for mental health problems.
"Jockeys need to forget about stigma. It's like taking the cork off a bottle. Once you release what is going on in your head and talk to someone it's like a wave of sheer relief enveloping you."
It is frightening that Fallon went undiagnosed for so long. Who knows how long he might actually have been battling depression? Not every doctor is a McGoldrick which is why education and definitive structures are vital.
"What happens in racing is that we all rely on Adrian and if he doesn't pick up on something it won't be picked up and he's already going a million hours" says Cullen. "He's unbelievable. But we want to have a team of people that can provide the necessary support in this area."
The key now is to find out if the data uncovered in Ireland is replicated right across racing or are just peculiar to here. Then, it is to determine the reasons so as to better inform that education and support.
"Is there anything inherent in racing which is causing this increase in depression?" wonders McGoldrick. "If there is, how do we address it as an authority here in Ireland and across Europe."
"I think it's brilliant that we're finally are finding that depression is a common thing. People will talk about anything bar depression. It's been a very positive 18 months since Mark came out. I've had a big number of jockeys coming to me with depression.
"We're scratching the surface. We're only beginning to open this up. We need more research."
****
"Irish racing very lucky to have @AdrianAmcgold looking after their jockeys top man #saint"
Former jockey @DavyCondon1 on Twitter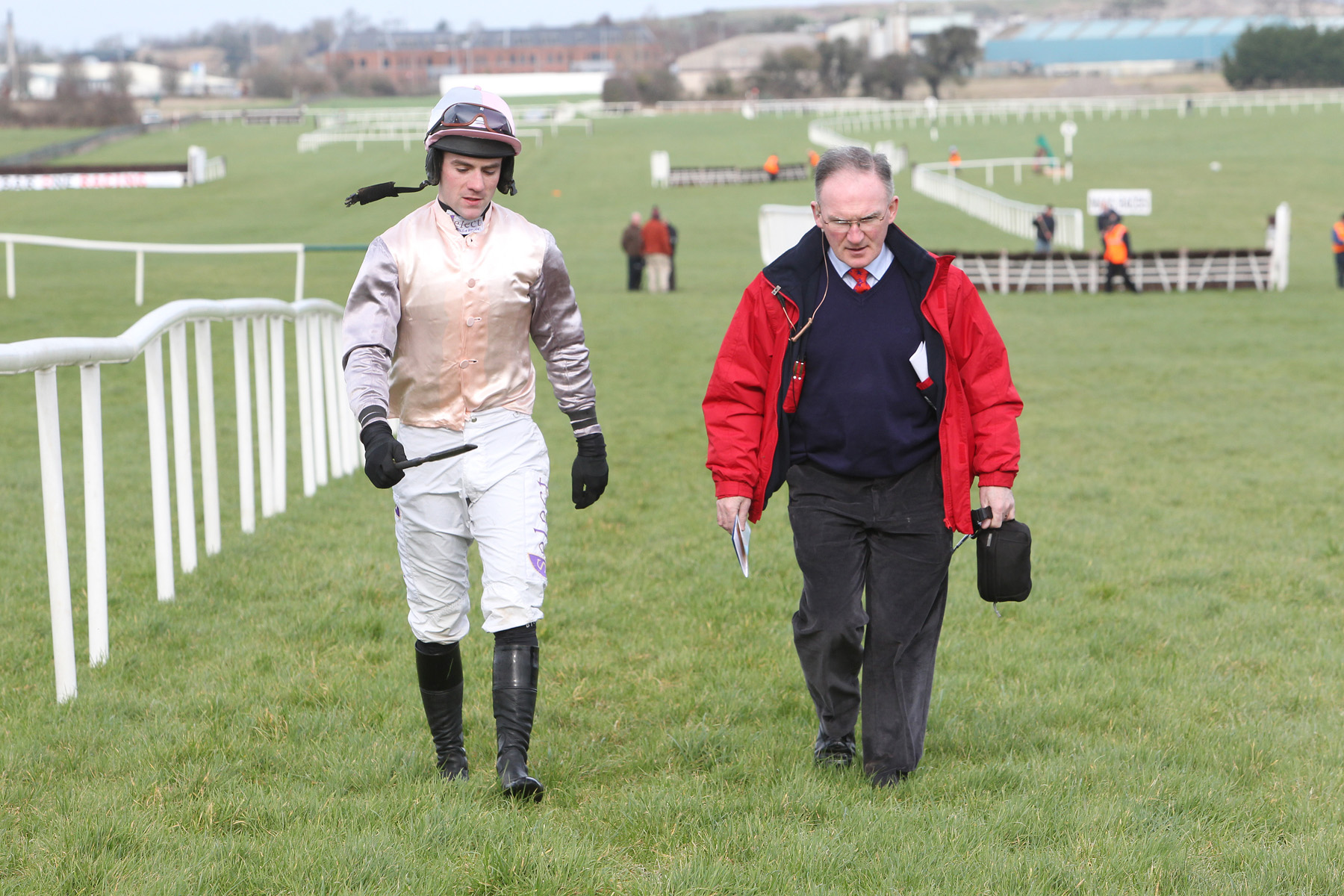 "In racing, there are three key areas with regard to jockeys having a safe work environment. Having safe ground is down to the clerks of the course and they do a great job at that. All I can do is make sure that jockeys have the best helmet and the best vest"




THE conversation with McGoldrick has to take place after 9pm because Moorefield Medical Centre has been jammed all day and he is practically fitting two weeks of practice into one having been on duty during Killarney's July Festival most of the previous week.




But there is no hint of lethargy. He speaks quickly, no doubt because he has a million and one things to do but is unfailingly polite, obviously earnest and passionate about his work. Mention his name and people within racing smile




"We need more research" could be the story of his life, as he yearns to render existing boundaries obsolete.




A native of Rathangan, he used to cycle the 10 miles to The Curragh with his older brothers to watch the Irish Derby. In 1985 he became the track's racecourse doctor and it was a natural fit, as so many of his patients were jockeys, trainers and stable staff.




His first research was into dehydration in jockeys – the late Ned Gowing, founder of Anglesey Lodge Equine Hospital provided a makeshift lab in which they took blood – and having confirmed that jockeys were seriously dehydrated, resolved to educate and illuminate for the purpose of improving procedures and safety.




Since 2004 he has been involved in research on the consequences of jockeys making weight alongside Dr Giles Warrington, the senior lecturer in sport and exercise physiology at University of Limerick.




New minimum riding weights were introduced in Ireland and jockeys must meet with the Turf Club dietitian Gillian O'Loughlin and a sports physician. The aim is to remove old techniques such as boiling hot baths, sauna and flipping – the practice of forced vomiting after eating – as methods of dropping weight.




McGoldrick has seen the emesis bowls provided at some American racetracks for jockeys to vomit into and was horrified.




"I see that it's an issue in England but to my knowledge, I wouldn't be aware of it being a problem here" he opined in an Irish Field interview with this writer last February. "It could be and I'm sure it is but certainly not to the degree it is in England.




"The Irish stewards and HRI have worked on the minimum weight over the last year and got it up to 8st 4lbs in the flat; we got our medium weights up to the very maximum we can get them in Europe. Weight structures can't move any further in Ireland until we get France and England onside to increase weights.




"I think even England and France acknowledge that we're drawing our jockeys from the lowest .5% (point five) of the human population (in terms of weight). Jockeys are just getting bigger. Certainly Ireland has been to the forefront, purely thanks to the stewards of the flat committee and Jason Morris, the director of racing at HRI."




Now he says: "We're still behind. Jockeys are getting bigger. In France, a significant number of jockeys are making the minimum weight so they might not increase it but I think will go up sooner rather than later in the UK or Ireland, where jockeys are having more of a difficulty."




An improvement in the European helmet standard is just around the corner for the first time in 20 years, the delay caused largely by manufacturers' resistance. McGoldrick has had Ireland operating on a completely different plane but his concern extends beyond Ireland and the same applies with the safety vest.




"In racing, there are three key areas with regard to jockeys having a safe work environment. Having safe ground is down to the clerks of the course and they do a great job at that. All I can do is make sure that jockeys have the best helmet and the best vest."




As an extension of his work in Europe, a test is being introduced in relation to concussion that he hopes will be introduced at the end of the year. Elsewhere, Professor Michael Gilchrist of UCD is one of three leads of a Pan-European research study looking at equestrian, motorcycle and ski helmets. He is exercised by this because helmets save lives. But head trauma persists and when the material exists to improve protection, he wants it deployed.




Much like depression, concussion is a relatively recent hot topic where the medics are playing catch-up in terms of data.




"The bottom line is we don't know the minimum threshold for the brain to suffer concussion" he said in that recent interview. "Potentially the g-force which the brain does induce concussion varies from day to day depending on whether you've had a sub-concussive blow in the previous few weeks. So we've a lot to learn. But all we do know is that certainly, if you suffer concussion, you must be fully recovered before you suffer a second concussion, potentially you may have long-term problems from it.




"Our standards would be as high as any in the world. I have to thank Michael Turner in Britain. When I took over eight years ago, Michael Turner already had a concussion protocol in the UK. I based our concussion protocol on his; it was a slight adaptation to it. Our standard is very robust. I am absolutely very happy with our concussion standards. Certainly, very few concussions slip through on the racecourse and rightly so. Every faller must be examined and must be assessed for concussion.




"My big concern is trying to get knowledge out to riders and parents of riders, or if concussions occur while riding out away from the racecourse, that they will treat them appropriately. They will contact me, or somebody else and that they will not ride. That's the big problem. Certainly, we can monitor concussion on the racecourse. The problem is in the non-elite setting. That's my concern, that concussions occur when jockeys are riding out. And the concussions that occur among recreational riders.




"You see a lot about concussion in rugby and racing, but the elite sports count for less than 5% of all concussions. 95% of concussions occur in recreational sports."




He is part of another working group attempting to draw up an education programme for GPs in relation to concussion and has presented a draft guideline. It is required for casualty doctors too because remarkably, some hospitals still don't manage concussion based on current guidelines.




In Ireland, professional jockeys undergo a baseline concussion test every two years, by which they are assessed comparatively after every fall. For amateur riders, the test is required every five years. If they fail a test after a fall, they are stood down for six days. A second failed test leads to a further 14 days off. If, after that, riders still doesn't pass, they are referred to a neurologist. As well as that, having suffered a concussion, they must sit a new baseline test the following year.




McGoldrick is also a member of the International Concussion and Head Injury Research Foundation's technical committee chaired by the aforementioned Turner. ICHIRF is carrying out major study labelled Concussion In Sport, that received a lot of publicity earlier this year and is investigating potential long-term effects of concussion.




Some studies have suggested that wearing gumshields reduces the risk of concussion.




"Some jockeys wear them but I would like them all to do so. I have a meeting with the Jockeys' Association in August and we'll be talking about that. With anything that comes in you like to get a consensus so that they want to do it rather than being forced to do it and that has been the way until now so we'll try get the same."




****




"The only standard is the highest level of protection. Nothing less than the highest level is adequate."

Dr Adrian McGoldrick




HE HAS overseen so many enhancements. The Turf Club has a physiotherapist, John Butler, who arrives on a track once a fortnight and all the major festivals. Nutrition at the tracks has improved although some still have a way to travel but the finger is on the pulse. If jockeys have to pick up a takeaway on the way home, a visit to the sauna is likely in the morning. It should be a given, it wasn't but it's getting there.




In three years, he will have to retire from the Turf Club and the shoes will be gigantic to fill. But he will continue to research, to push, to campaign because he is a doctor and he became a doctor to help people.




"That man should be made a saint" said Enright at the beginning of the month when news of Fallon's travails emerged, and McGoldrick's role in his diagnosis and sourcing of treatment.




"Words can't describe how amazing he was, and still is, for me. He's a gentleman and the most unassuming man you could meet.




"When I had my breakdown I was in the house with (fellow jockeys) Mark Walsh, Bryan Cooper and Robbie McNamara and I thought my world was ending. Getting off the couch to make a cup of tea felt like climbing Everest. Everything had gone pear-shaped.




"They rang Adrian (and) he came to see me. He told me I had depression and that I'd be fine after a month. He was amazing.




"Even now, if I have a bad day, I can ring him up for a chat. That is massive.




"We're very lucky to have him in Irish racing."




Good enough for me.




This article was commissioned by and appeared in The Irish Examiner on July 23, 2016.

Categories: Flagged, Horse Racing

0

/